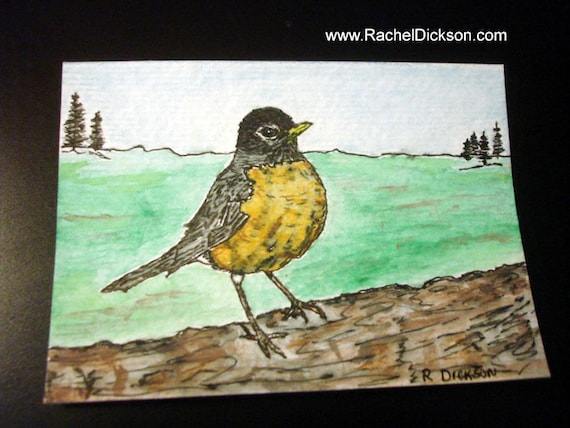 If you're from anywhere in the Midwest...you'll know this bird. The American Robin.
Most everyone knows this bird simply at "the Robin", however, if you do a search for it online you'll discover as I did that there is also a European Robin so apparently there's a need to differentiate.
So here's another of my attempts at ink and watercolor on 140lb watercolor paper cut to ACEO (Art Card Editions and Originals) size (2.5 inches by 3.5 inches).
To learn more about this little piece of art or to see others like it click here.
In the meantime...happy creating!
Happy ART!